If any member would like to suggest/organise a weekend or day visit in the United Kingdom then please could you let events organiser know at events 
All members are welcome to join us at the AGM in COTSWOLD WILDLIFE PARK at 08.30
Friday 15th May – 2pm – Buscot Park
Saturday 16th May – 8.45am Cotswold Wildlife Park tour
1pm lunch
2pm AGM
4pm finsh AGM
and afterwards possibily Westwell Manor (just nearby) to be arranged OR visit Bob Brown at Cotswold Garden Flowers
We shall be having a weekend of garden visits starting on Friday 10th May at 2.00. For details please visit https://www.bamboo-society.org.uk/2017/10/14/agm-2018-9/
Invitations from two British
modern day plant hunters
with their own nurseries.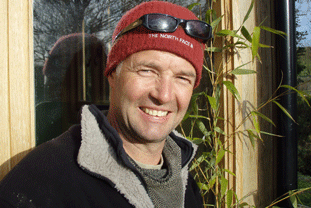 A suggesed visit to https://www.edulis.co.uk/ A specialst nursery in the heart of the Thames Valley.Founded by Paul Barney, Edulis is tucked away in a walled garden in the Thames Valley near Pangbourne. Inspired by Bill Mollison (Permaculturist) in the 80s, the nursery grows an eclectic mix of rare plants, including a large selection of unusual edible plants as well as many rare shady plants. Most plants in the nursery are hardy and relatively easy to grow. Paul has searched and selected a good range of edible plants not seen in your local garden centre.
Another proposed day visit will be to http://www.panglobalplants.com/ Founded by Nick Macer, Pan Global Plants is a specialist nursery located in the Severn Valley South of Gloucester. Pan-Global' provides an inspiring selection of the finest, most desirable and often rarest plants capable of growing on these isles. Many nurseries use the words 'rare' and 'unusual', but here it means it.
We shall also visit gardens nearby to these nurseries. Dates and further details to follow.